Posted On 2-2-2022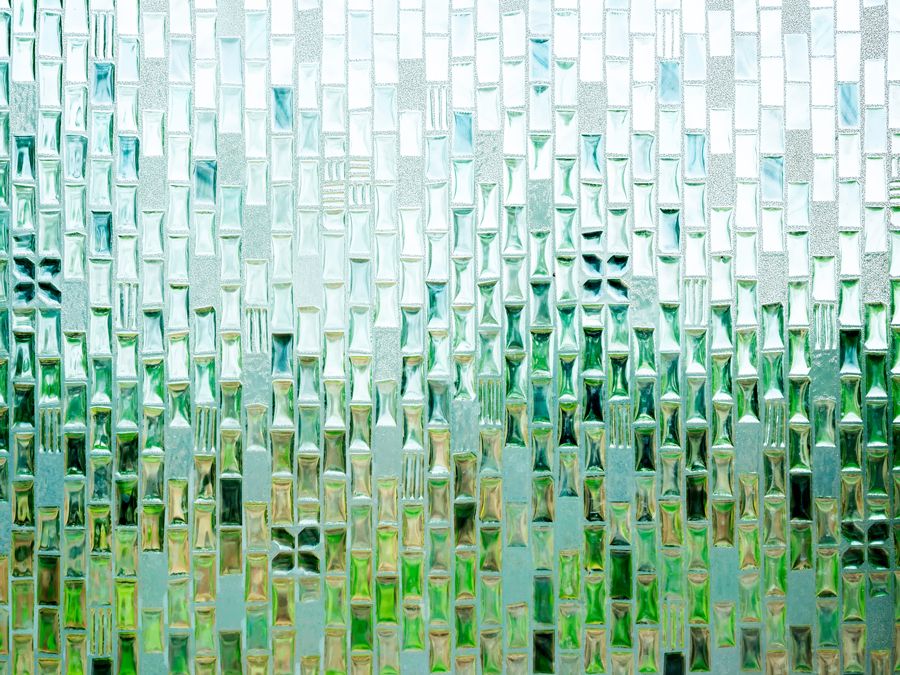 When it comes to tile, you have a lot of options. One option that can add a lot of depth and flair are glass tiles. Their naturally reflective surfaces make rooms appear grander and add dimension and style with ease. Aside from their beauty, there are other benefits to glass tiles that are worth considering. Allow us to name a few.
If there is one thing we love, it is when something looks good and is easy to maintain. And that describes glass tiles in a nutshell. Because they are non-porous in nature, they are resistant to staining as well as mold and bacteria growth. Cleaning them is easy. Simply wipe down with soapy water. It is no wonder that these tiles are particularly popular in bathroom and backsplash applications with qualities like these.
Contributing to their long-lasting beauty is the fact that glass tiles are also incredibly durable. They are scratch and stain resistant. Even after years and years, these tiles will still be stunning. So, even though glass tiles are particularly popular for bathroom and backsplash installations, they are great for almost any purpose. Flooring, fireplace surrounds, and more.
Glass tiles are not bound by the world of clear mosaics. Regardless of what your style is, modern, vintage, or contemporary, you are bound to find a glass tile to suit your aesthetic. Even if you are not drawn to their shimmering characteristics, you can find glass tiles in matte and honed finishes and still reap the benefits that accompany glass tiles. Although, if you have a room that is dimly lit or that feels small, reflective glass tiles can make a dramatic impact by reflecting what natural light and surroundings there are.
Regardless of if you choose a glass tile for your next project or some other kind, The Grout Medic is here to assist. Not only can we expertly install new tile, but we can also be your go to when it comes to grout and tile maintenance and repair. Reach out to us for a free quote!