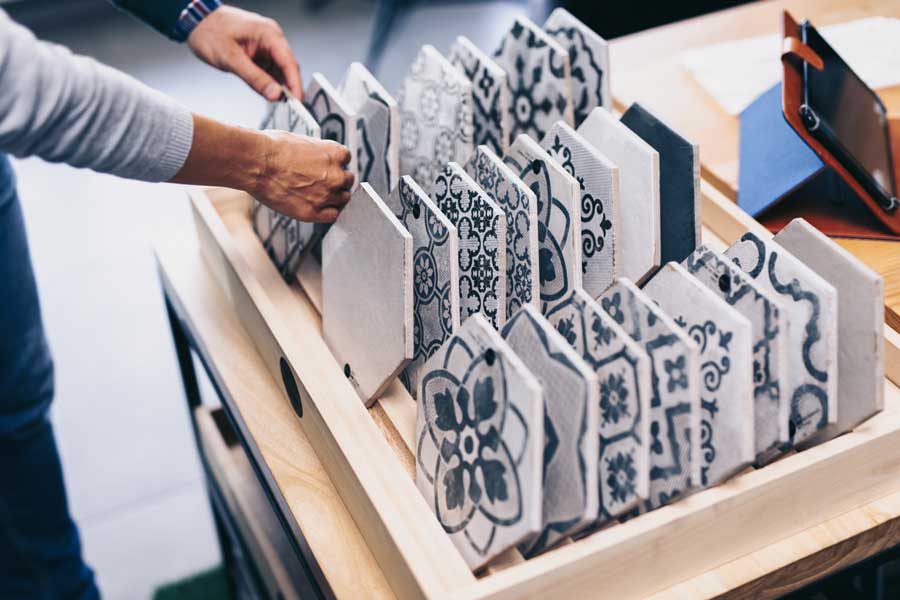 As a buyer, you thankfully have an almost endless array of choices to pick from when it comes to tile. Any color, pattern, or glaze that you want is most likely out there. This means that you never have to settle for what you do not love. Funnily enough, with such an abundance of choices available, this can also make deciding on a final choice that much harder. Afterall, there is more to consider than just style preference. Depending on where you are placing the tile, hardness, porousness, and slip resistance should all be taken into consideration.
Not to worry, though. Your friends at the Grout Medic are here to help break down some of those tile related terms for you so that you can be better equipped to choose the right tile for the right place in your home.
The porosity of a tile is related to how much water it absorbs. This is an important quality to consider, especially when contemplating tile for more moisture harboring areas such as, the kitchen, bathroom, or laundry room. Impervious is the term you want to look for when choosing a tile for high moisture areas.
Particularly when considering tile for flooring, the hardness rating is critical. The hardness of a tile basically is a way to measure how durable a tile is against food traffic and other general wear. When choosing flooring tile, Class IV and Class V are the strongest ratings in terms of hardness.
Slip resistance is another important quality to consider. Slips are common in bathrooms and can cause discomfort, if not injury. Choosing a tile with a high COF rating is important for diminishing the risk of slipping. Look for a ceramic tile with a slip resistant coating or go for a slate tile that is naturally slip resistant due to its texture.
Regardless of which tile you decide is best for your purposes, The Grout Medic is here to help you care for it. When the time comes for a cleaning or a replacement, do not hesitate to give us a call. We are professional, meticulous, and experienced in all things tile.