Posted On 1-3-2023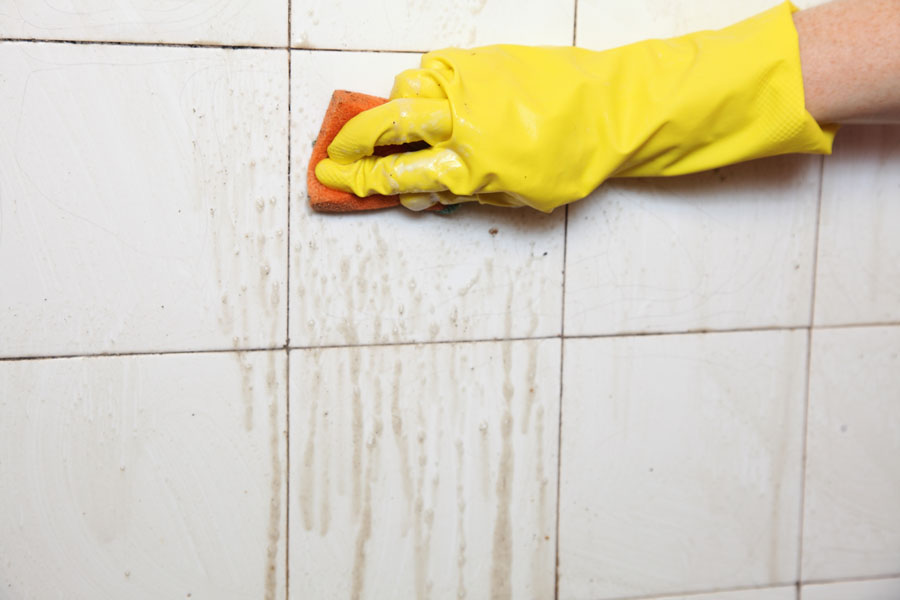 Our Grout Medic team is proud to serve our neighbors in the Denver Metro area. We love being a part of your home maintenance routine with our grout cleaning and repair services. Regular cleaning and care of your tiled surfaces not only serves to preserve their beautiful appearance, it also aids in prolonging their lifespan. And while the cleaning and care that you work hard to give your tiled surfaces goes a long way in their maintenance, doing that in conjunction with professional cleanings can provide optimal results. How can you know just when it is time to call in a professional cleaning?
A good rule of thumb to bear in mind when keeping a grout cleaning schedule is that if you cannot remember the last time you had your tile and grout professionally cleaned, it's probably a good time to have it done. So, if it has been years since your last professional cleaning, it is a good time for a refresh. Or, if you just moved into a home and do not know when the previous owners last had the tiled surfaces professionally cleaned, this is an especially good time to have this service done.
Also, if you are just having trouble clearing away grime in your own cleanings or you see signs of mold, you can benefit from a professional cleaning.
And when in doubt, just have a professional give you their opinion! The Grout Medic is pleased to offer free evaluations to those in our service area. We will give you an honest opinion and we can even discuss our grout staining and tile installation services with you if you are in the mood to switch up your tile look.
If you want to be able to extend the periods in between professional cleanings, a few good habits can help you do just that. Here are three.
Sweep tiled areas regularly to avoid dirt from settling into grout lines and tile pores.
Clean tiled surfaces with pH balanced cleaning solutions to prevent erosion from harsh chemicals.
Don't let water linger on tiled surfaces. Dry shower walls after each use and clean up spills promptly.
We recommend having your tiled surfaces professionally cleaned on a bi-annual basis. Keeping a regular cleaning schedule like this will preserve your tiled surfaces for years to come.