Posted On 5-1-2020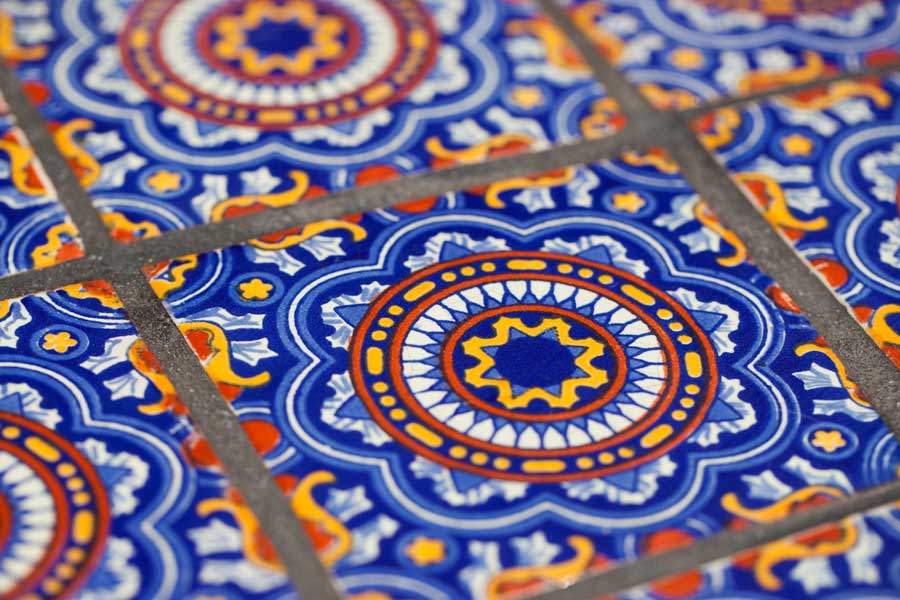 There is nothing quite like the feeling of finally getting a renovation or home project completed. In the aftermath of getting your new backsplash or bathroom, though, you may be left with extra ceramic tiles that you do not know what to do with. Not to worry! The team here at The Grout Medic have a few ideas for what you can do with all those leftover tiles.
Tile Dry Erase Magnets
Starting things off with a charmingly simple project, leftover tiles are great sources for creating little mini dry erase magnets. Glossy white tiles are ideal, but you can use any light-colored tile. All you really need is glue, magnets, and your tile. Glue magnets to each corner on the back of your tile and voila! You have a beautifully easy go to spot to write down your next grocery list.
Tile Coasters
Protect your coffee table or have the perfect gift for someone you love by using your leftover tiles to create a lovely coaster set. This project is also super easy to do. You can use either cork or felt. Both are available in sheets with a self-adhesive backing. You can cut the sheet to size for your tile with crafting scissors and that is that!
Tile House Numbers
You can elevate the front of your home with the help of custom-made house numbers. Ideally, you will want to use tiles that are the same size but play around with colors and patterns. You can paint them however you like, and it is incredibly easy to find whatever font you want to use with a search online. Once you have painted the tiles how you like, secure them to a bracket and place them by your front door.
Tile Top Table
If you have a spare table lying around, this project is perfect for you. You can get creative by playing around with making different mosaic patterns. Whatever you decide to do, you will need some grout and tile cutters for this one. And if you are planning on using your new table around drinks and food, you will want to use a grout sealant over your grout as well.
There is no reason for unused tile to sit in your attic for years. Hopefully, you will put one of these ideas to use instead! For all your grout and tile needs, The Grout Medic is here for you. Cleaning, staining, replacement, or repair, we do it all. Do not hesitate to give us a call if you are ever in need of services like these.