Posted On 9-1-2022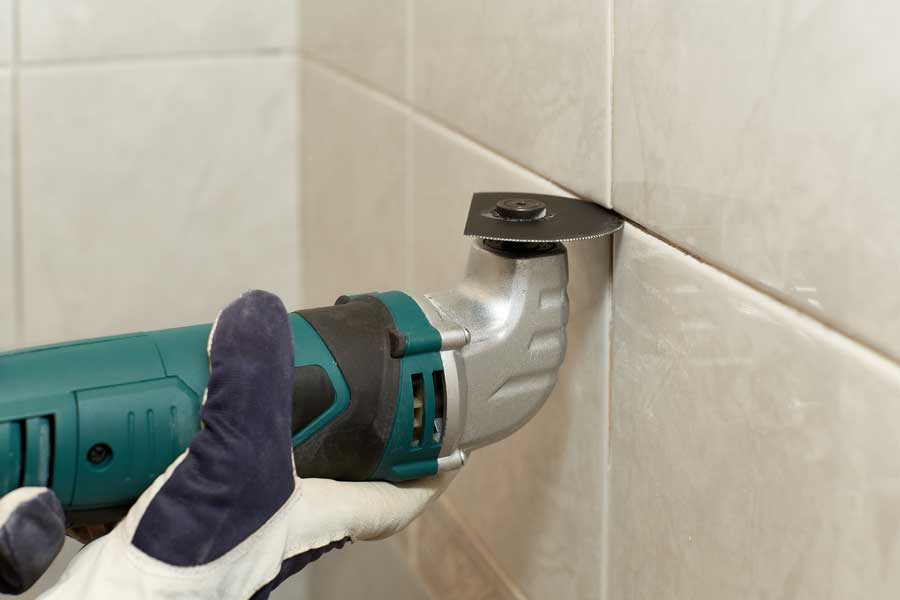 Typically, the best solution to your worn-out floor, outdated backsplash, and the tired-looking surround of your bathtub is a simple face-lift through cleaning and/or grout replacement.
Your tile was built to last. For the most part, even when your grout begins to fail, your tile will still be in good condition. However, the aging grout could cause the surface of your tile to bear a weary look. Despite the tired face, you can put a new look to your tile's surface by removing years of grime and residue with a proper grout cleaning.
Even though there are a variety of grout and tile cleaners on the market, hydrogen peroxide and baking soda would give you a tremendous result, especially if you are dealing with a highly- traffic floor surface.
I. Apply a little hydrogen peroxide onto the grout lines while using a grout brush to spread it for a few seconds.
II. Add baking soda on top and brush your little heart out.
III. Focus on the grime buildup. Use a soft brush or a rag to clean the grout. Finally, use water to rinse the tile grout.
If the color of your tile grout fades away, apply a grout colorant to regain the new look. The process of applying grout colorant is simple but time-consuming. The success of grout colorant depends entirely on the grout's porosity and the non-porous nature of your tile.
While grout colorant works best on tile grouts, colored silicone caulk is more suitable when the tile is surrounded by hardwood or even tubs. More importantly, when choosing the color of the grout, it is advisable to go for darker shades compared to bright or light colors that are prone to dirt.
Whenever your tile grout starts to chip, crack, or loosen out, it is advisable to replace it. A tool specific to grout removal will remove worn-out grouts effortlessly. These tools apply to sanded and non-sanded grout.
After conducting grout cleaning, coloring, or replacement processes, use a grout sealant to protect the grout from stains, moisture, and mildew. Such protection ensures easy maintenance in the future.​
Generally, you can opt to repair your tile surface by giving it a good cleaning, staining, or by replacing it as opposed to having a complete overhaul to your floor or wall surfaces. At The Grout Medic, we understand that not everyone has the time or expertise to complete these tasks. Which is why we offer grout cleaning, staining, and repairing services. If you want great results, contact us today!