Posted On 2-4-2021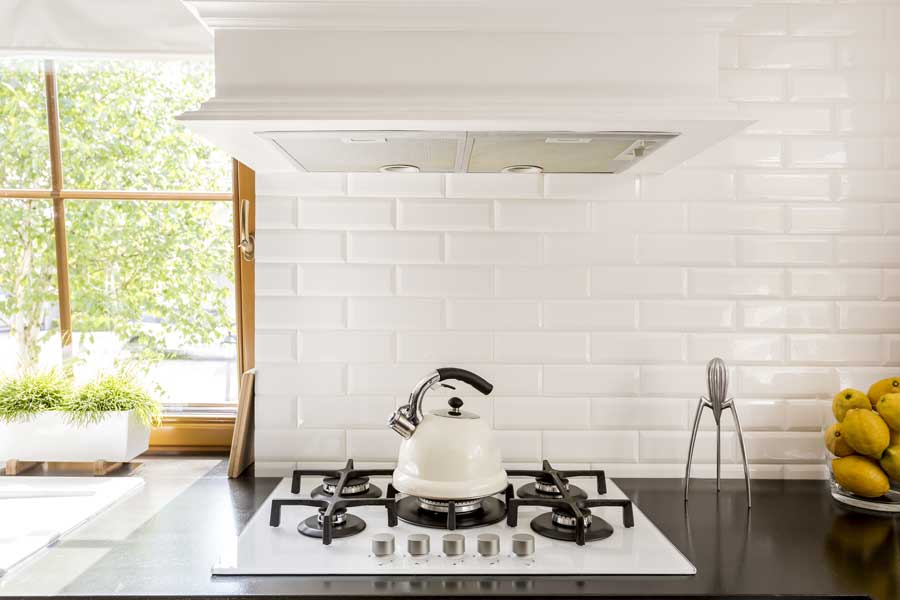 The Grout Medic of Denver can service tile in any area of your home or business. From kitchen floors to bathroom walls, we do it all. One area of the home that is a popular choice for tile projects is the kitchen backsplash. Because there is a lot of humidity and grease exposure that is unique to this part of the home, care for a kitchen backsplash also requires a few unique considerations. If you are interested in knowing how to best care for your kitchen backsplash, this is the right place for you!
Tile is such a beloved material because it is generally low maintenance and tough. So, daily care for your tile backsplash does not consist of anything too intensive. To maintain shine and allow the natural beauty of your tile to come through, it is always a good idea to wipe down your tile surface after each cooking session. If stubborn food particles cling to the surface area, you can use a tile safe cleaner to remove them. Avoid using abrasive chemicals that are not compatible with your tile as well as tools like steel wool. As these things can remove the protective layer on your tile and eventually degrade the tile itself.
As for less frequent care, this will mostly come in the form of applying a new coat of sealant. This is an easy process that does not require much active working time. Be sure to know the type of tile you have and research which type of sealer works best with it. After you have your supplies, make sure to take the time to thoroughly clean the backsplash. A clean surface will ensure that the sealer is able to adhere properly to your tile. And actually, applying the sealer is as simple as following the manufacturer's instructions on the packaging.
If you do not have the time to reseal your tile or you just want to guarantee that you get professional results, be sure to reach out to the Grout Medic. We are friendly and skilled professionals who can handle any of your tile and grout needs. Give us a call today for a free evaluation!