Posted On 8-2-2021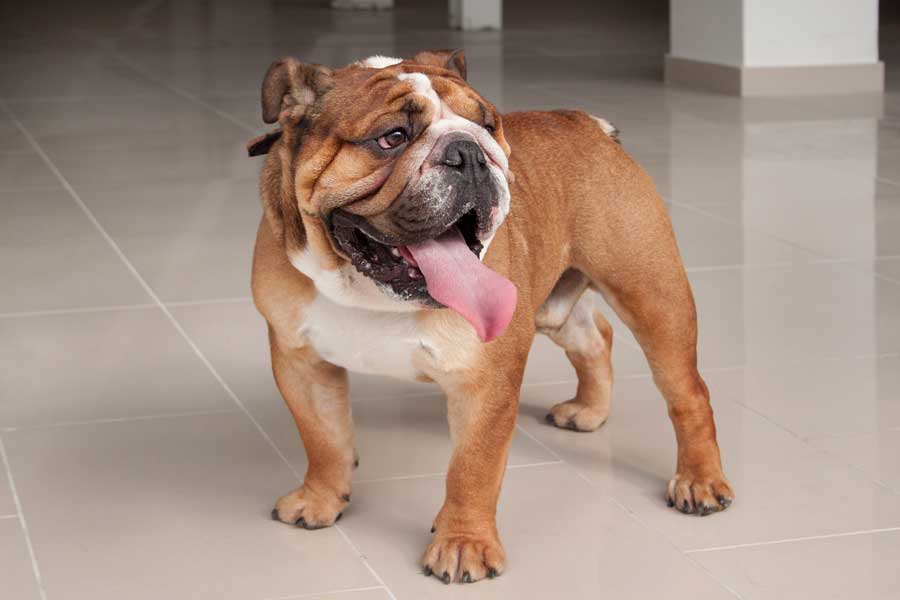 Flooring does a lot for your home. It can provide comfort, style, and functionality. When deciding on the best flooring option to meet your needs, durability is an important factor for many. This is especially important to consider if you're a household with pets. If your pets can be rough on your floors, what is the best solution?
Carpet is a cozy, warm, and classic option. But it may not last the longest in a home with pets. Cats and dogs can easily tear, rip, scratch, and dig at carpet causing ugly bald spots. With carpet you also risk stains and odors lingering if your pet ever has an accident indoors. There are more durable flooring options available for you.
Many enjoy the timeless look of hardwood flooring. And if taken care of properly, hardwood flooring can last a long time in your home. The problem with pets and hardwood flooring is scratches. So just keep in mind that you may need to buff your floors more often when you have furry friends running across your hardwood floors.
One of the toughest, most durable flooring options is tile. It doesn't hold onto stains, is scratch resistant, and makes cleaning up messes easy. Plus, if you like a certain look of another flooring material but like the durability of tile, you're in luck! Thanks to modern manufacturing, you can emulate almost any material with tile. Concrete, brick, hardwood, and more.
If you're worried about having cold floors, you may want to consider installing heating underneath your flooring. Or you can add a fun, cozy rug or a pet bed for your puppy or kitten. In the hot summer months, however, you and your four-legged friends may embrace the coolness of tile.
Even though tile floors do well to stand up to the wear and tear that pets can bring about, there will still be times when you need to give it some attention. Whether you notice grout chipping, tile cracking, or it just looking dingey, The Grout Medic would be happy to help. Be sure to give us a call when it comes time to clean or repair your tile and grout surfaces!