Posted On 5-4-2022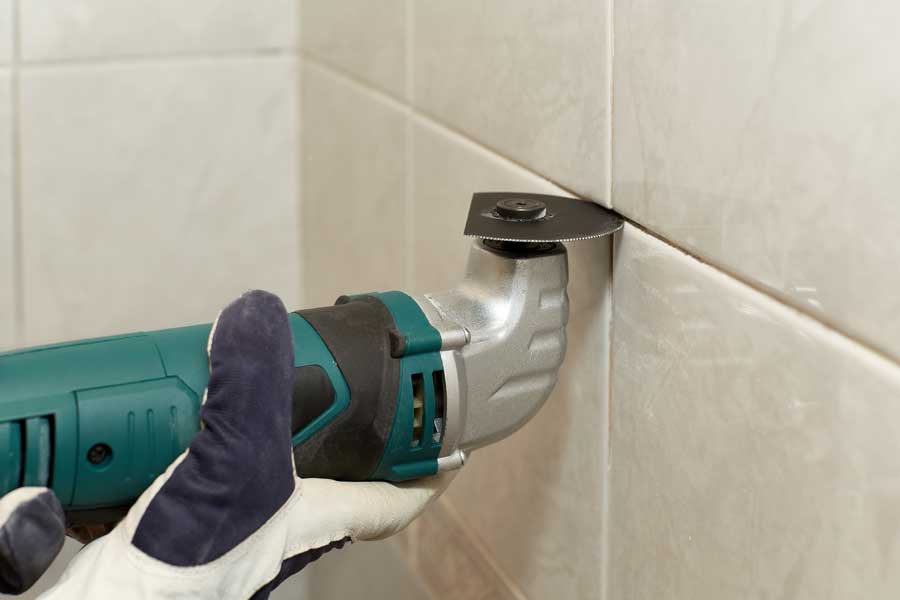 Your grout has a natural lifespan. If it has been several years since your grout was first installed and you have noticed that it is starting to flake, crumble, fail, or just look stained and old, you can revive the look of your tile installation by replacing the grout. Here's how to do it.
The first step in this project, of course, will be removing the existing grout. You can either use a manual grout removal tool or a powered one. For the manual route, pick up a tool that is specifically labeled for grout removal. Then just get to work chipping and picking away at the grout. For power tool options, you can outfit a reciprocating saw with a grout removal accessory, or you can use a dremel. Dremels are great because they offer you a lot of control while still allowing you to get the job done quickly.
Once your grout is fully removed, think about the type of grout you want to install. Now is a great time to switch it up if you want. Choose between sanded and non-sanded grout, add a stain if you want, or even glitter.
Once you have chosen your grout, mix it according to the manufacturer's instructions.
Once the grout is properly mixed, load a portion onto a plastic trowel. From there, apply the grout to the surface and press and work it into the grout joints using a grout float.
Once the grout is fully applied to the desired surface, remove any excess using your grout float. Clean up any grout that found its way onto your tiles using a damp sponge.
Allow 24-48 hours for the grout to fully cure and harden before walking on or using the surface.
And that's how to regrout a tile installation! Of course, this project does take time, special tools, and manual labor. If you are too busy or do not want to invest in the tools needed for this job, let the professionals handle it! The Grout Medic would be happy to help.